Invisible Sculpture On Wheels (2021): NYC

Invisible Sculptures
is a series of sculptures that are invisible to eye and can only be "seen" by engaging through senses other than vision.
The piece has been normally shown at museums (
e.g.,
solo exhibition at Clayarch Art Museum
) and galleries. During the pandemic, it became challenging to show work in indoor spaces. Online was not an alternative space for this work because of the highly experiential nature. I decided to bring my work to public spaces by myself. I put together a cart that can carry the sculpture. I brought this cart out to streets and Tompkins Square Park in East Village. I invited the park visitors to engage with the sculpture and met a lot of people that I wouldn't have met if my work was in traditional gallery or museum spaces.
Not everyone can afford to visit galleries or museums, and many don't even feel comfortable with such spaces, especially during this time of pandemic. I believe that art needs to be accessible to everyone and wanted to reach out to a more diverse group of audience through this experiment.
I've been continuosly showing in different locations in New York and
GimHae, South Korea
.
# Pilot
East Village, New York / November 2020
It was the first outdoor showing of this project. It was a pilot version. The day was rough (e.g., wheels feel off on the way!) but was full of energy :)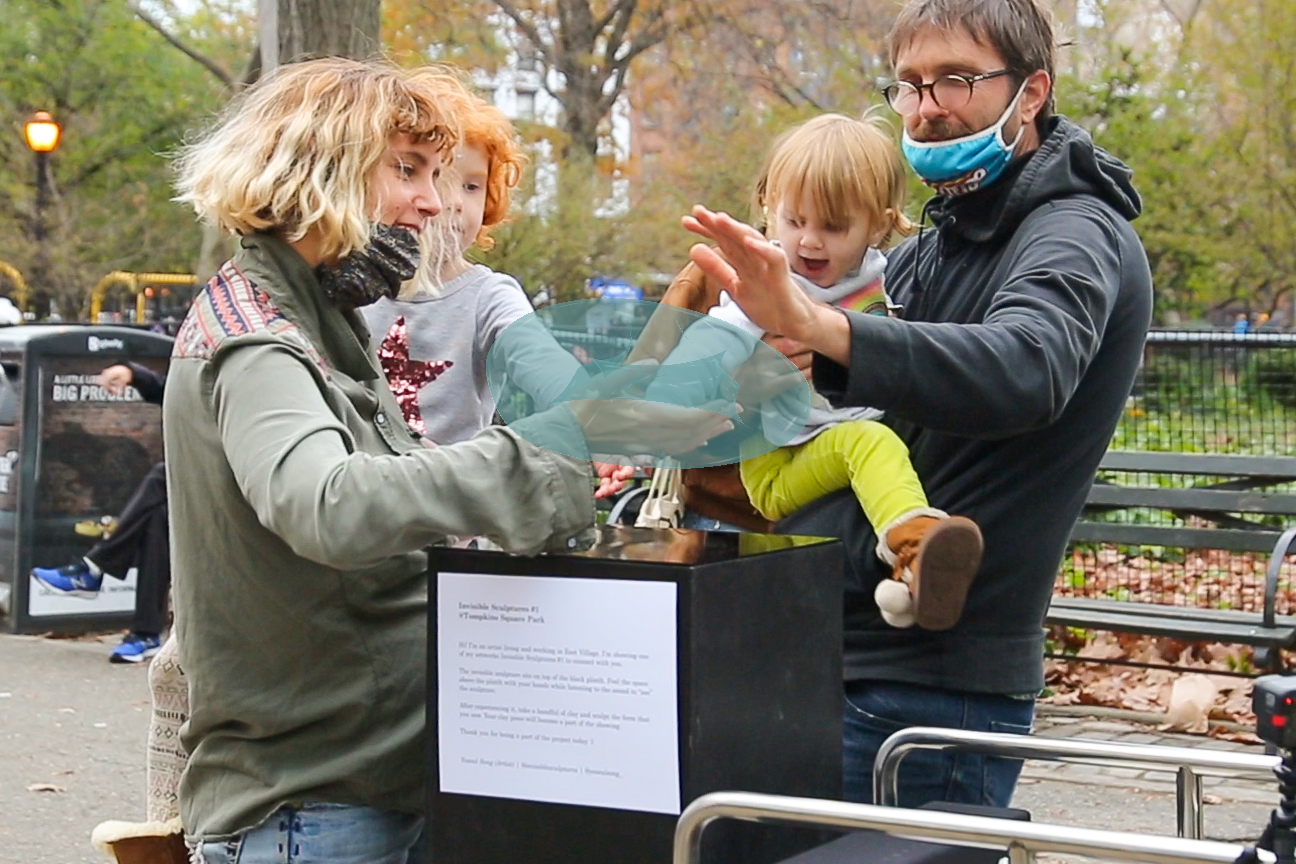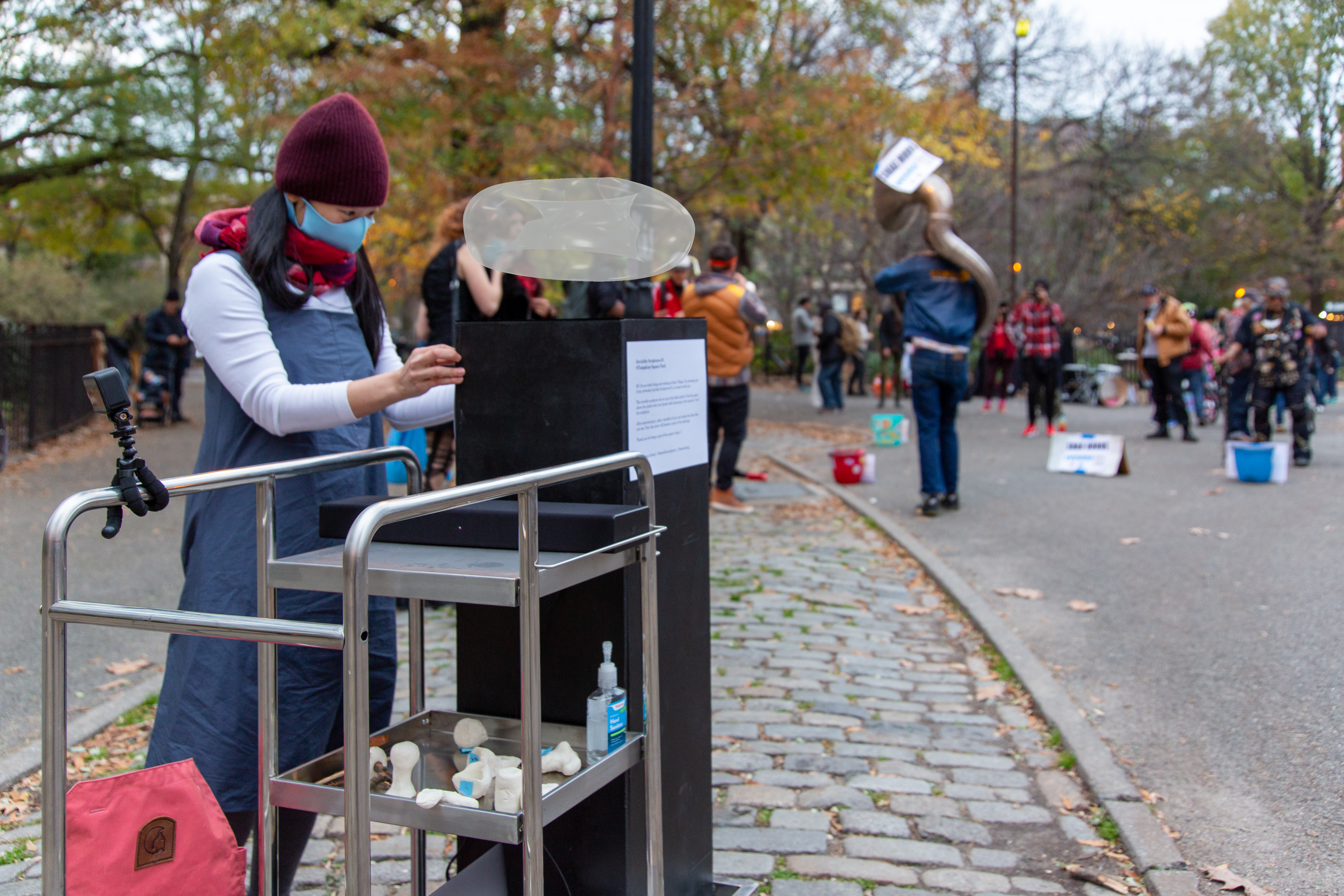 After experiencing the sculptures, the visitors were invited to make what they saw with a handful of clay. The collection of the clays became a collective perception of the sculpture, created by the East Village community, while celebrating the diversity in our perception.
The sculptures have been 3d scanned for future studies.
# Debut with Art in Odd Places
Union Square, New York / May 2021
The project was a part of the
Art in Odd Places 2021
.
"What did you see from the sculpture?" – Yeseul
"The bottom is spiky, since it feels like 'wang, wang, wangwangwangwang...' when you go to the bottom. And the top is wavy."
– a participant who was visiting from san francisco
(
see the video here
)
# Dumbo in Brookly
The Six Foot Platform w/ DUMBO & Brooklyn Arts Council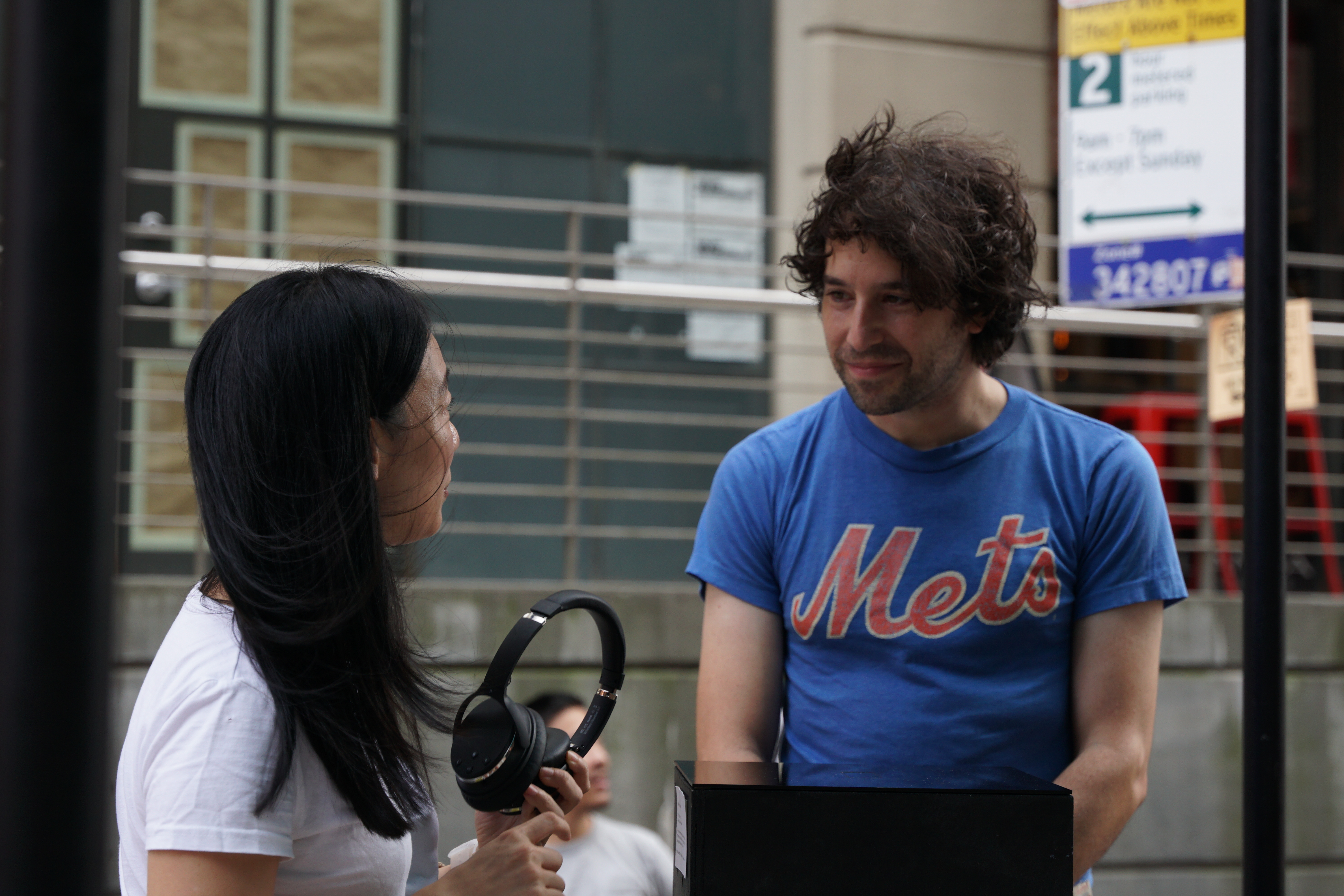 # GimHae, South Korea
Beyond the Museum with Clayarch Art Museum / April 2021
I pushed the cart to different places in GimHae, South Korea, as a public art project <Beyond the Museum> association withmy solo exhibition at the Clayarch Art Museum in South Korea. This was with a cart that I newly designed. You can see images and videos from the showing here –
Invisible Sculptures On Wheels: GimHae.
# Central Park in Manhattan, New York
Pubic Program with Museum of Arts and Design / Oct 2021
Details on the MAD Museum website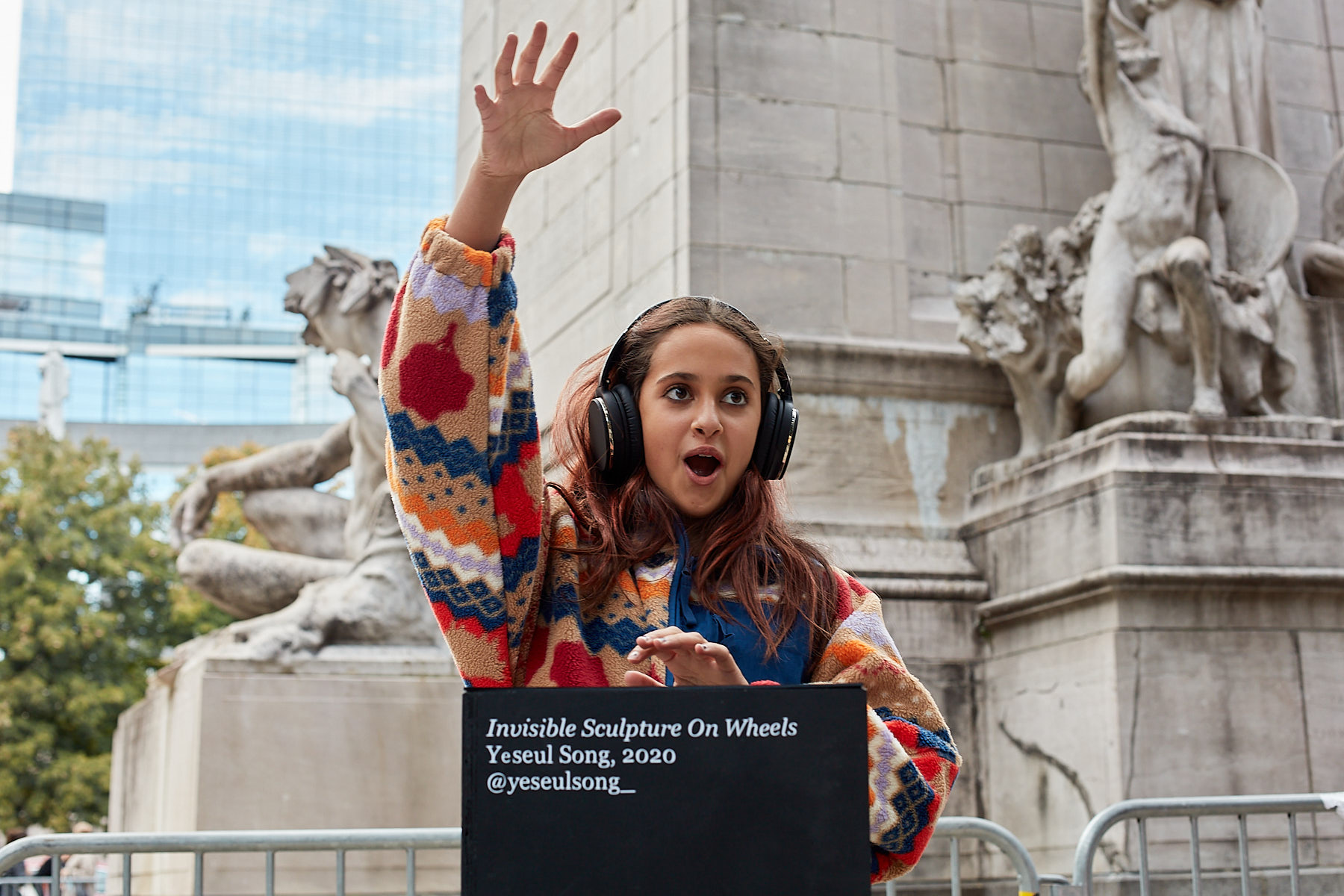 Credits
Artist: Yeseul Song
Sound design collaborator: Jesse Simpson
Photo credits: Ninad Pandit (East Village),
Alan Winslow
(14th Street), David Yang (Dumbo)