Two Subtle Bodies (2022)


Two Subtle Bodies
(2022) is an interactive auditory experience where two strangers walking inside a space experience each other's peripersonal space. As the two bodies move together, they generate and listen to sounds through bone conduction that correspond dynamically and in real time to their movements. The subtle body is a concept that appears in Taoism and Dharmic religions to indicate bodies that are neither solely physical nor solely spiritual, in contrast to the mind-body dualism that has dominated western thought. In neurology, the space surrounding a body is called Peripersonal Space and enabled by visuo-tactile senses. By recognizing and perceiving this soft and fluid space between us, we can unlock new ways of connecting with each other by extending the sense of self and others. Imagine you can hear a stranger's subtle body through sound. Will this bring us closer?
The work was commissioned by the Korean Cultural Center, D.C., Embassy of the Republic of Korea. It premiered at the Smithsonian Hirshhorn Museum, D.C. as a part of
Sound Scene
in June 2022, which also featured
Laurie Anderson's work
!
Photos above by Anthony Washington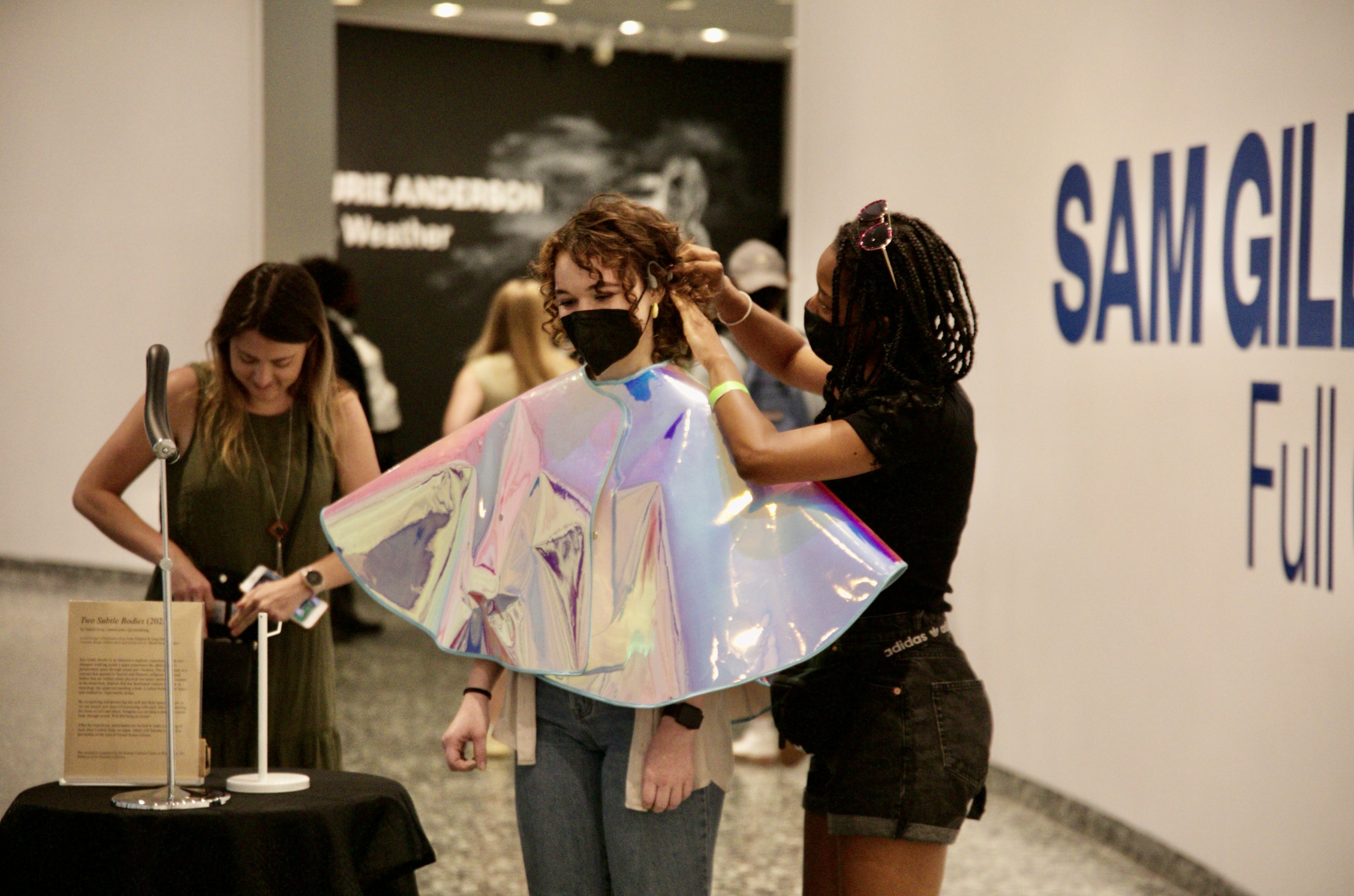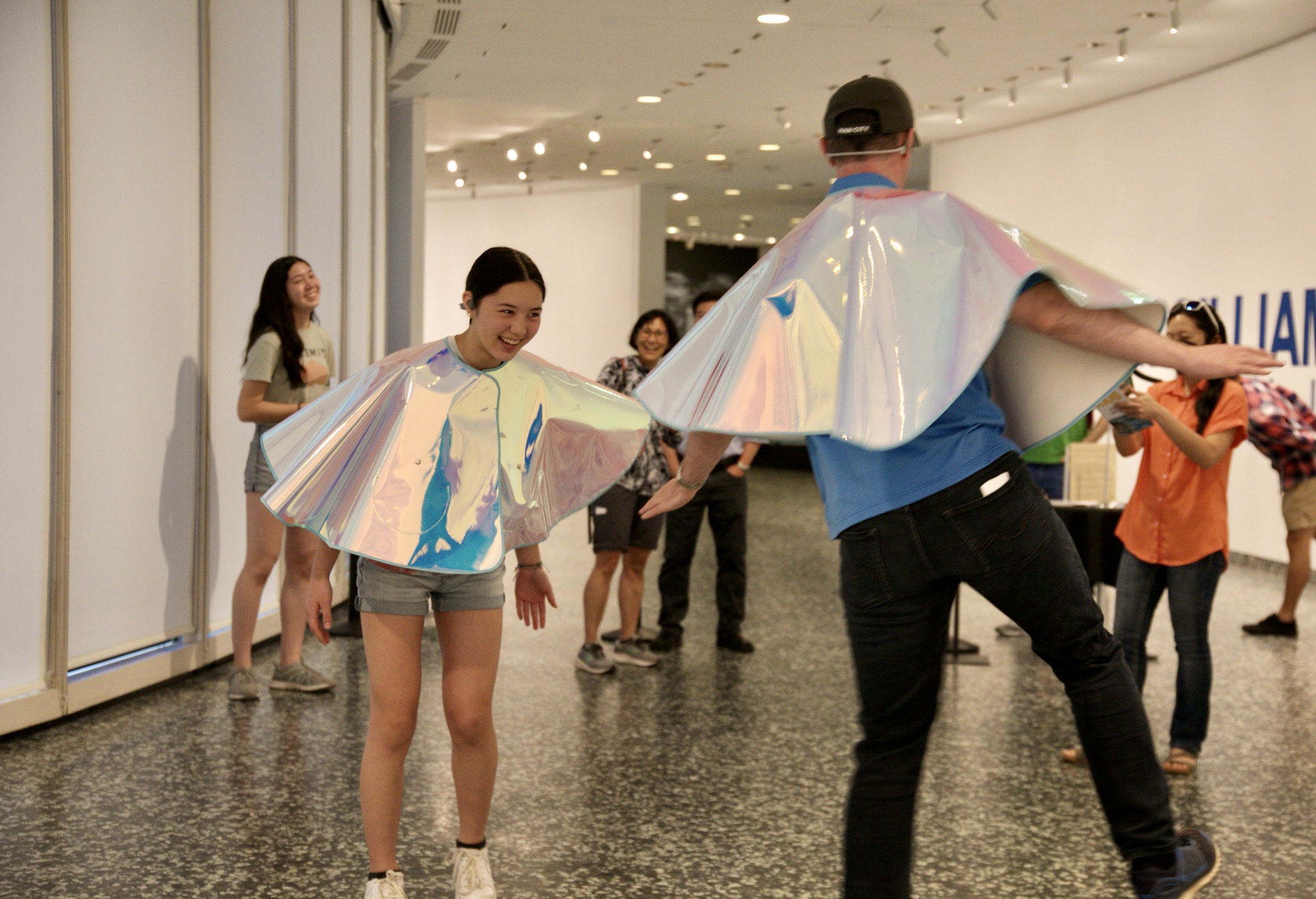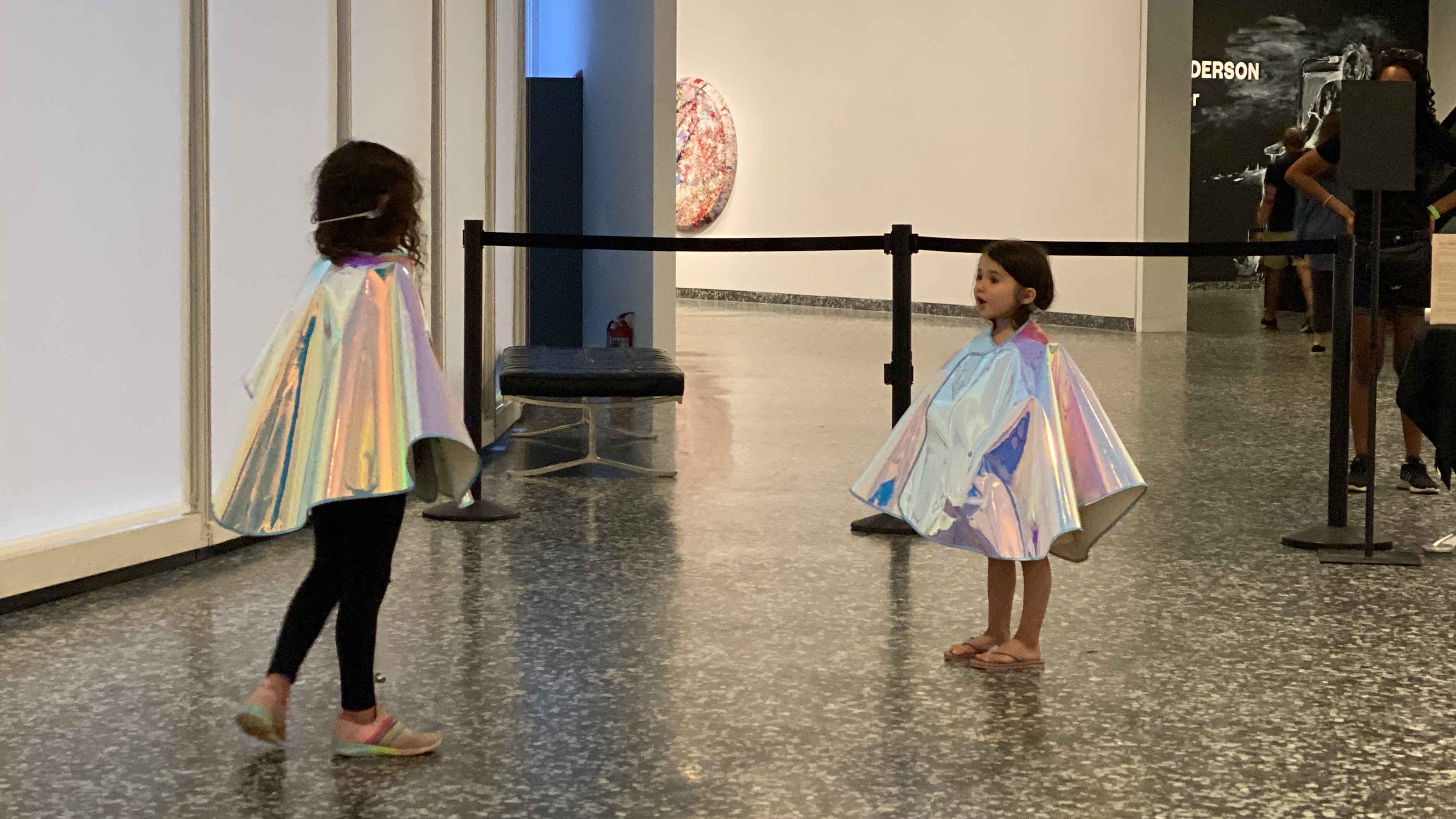 Photos above by Ninad Pandit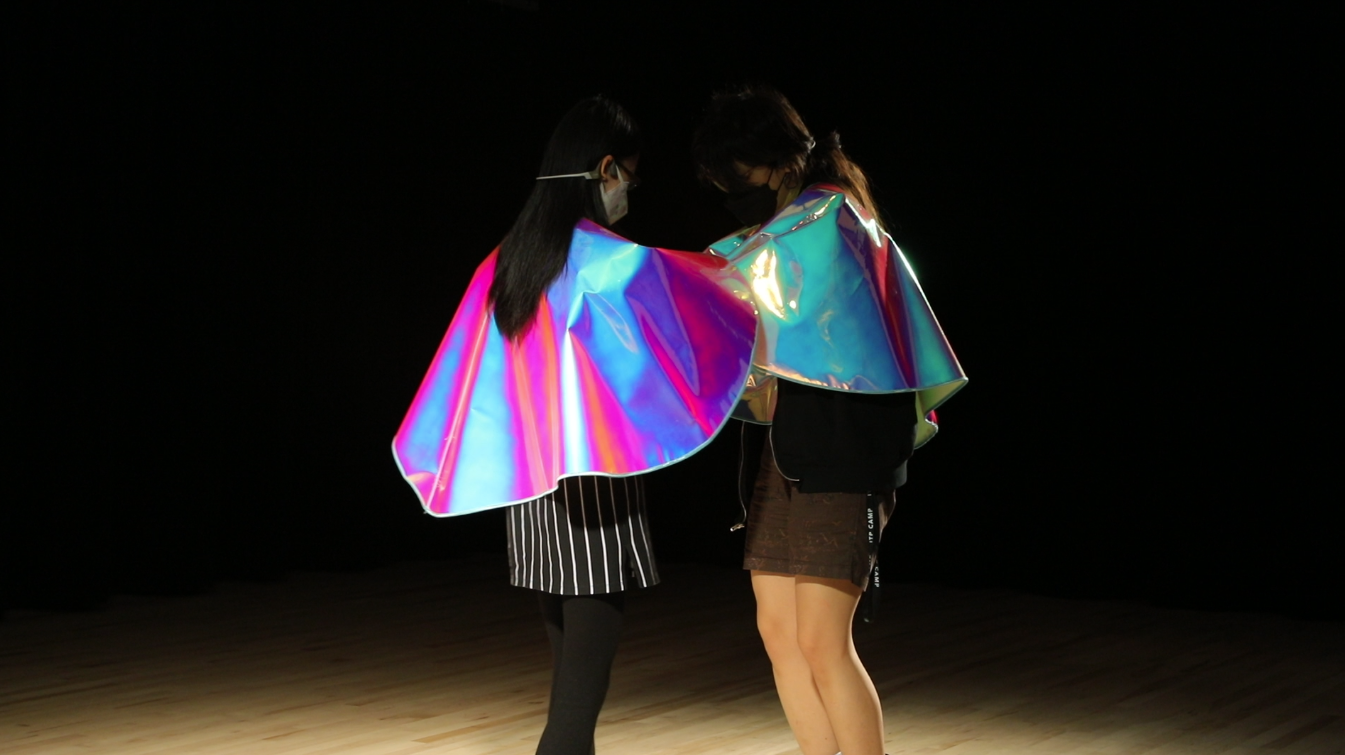 Photos above by Tuan Huang

Artist Interview produced
by the Korean Cultureal Center, Embassy of the Republic of Korea.
Audience Interview: #1
Rachel & Tyron
I'd like to share some of my reflections from the showing:
While the experience is originally designed to connect strangers, different combonations of people participated in the experience. The relationships changed the dynamics of the experience. For strangers, the experience introduced a new way of getting to know each other through a non-verbal communication and interaction. I was happy to see a teenager daughter and dad connecting with each other and dancing together after a long time. There were couples who cried while experiencing the work from deeply connecting with each other from feeling what the other person feels.
It was my first time seeing someone crying while experiencing what I created. There were a few who cried while experiencing
Two Subtle Bodies
. They cried, probably, not because the work was moving by itself, but because of how they felt towards each other through the experience of Two Subtle Bodies. It was the happiest moment that I can ask for as an artist. I use interaction as my medium to build a stage and tools for people to discover their own sensibilities and creativity they're not aware of otherwise and build new relationships with others and the world.
+ The work accompanied an educational public workshop
Sounds Like Us: Creating Collaborative Musical Instruments w Code
. 2pm on Sunday, June 5th at the Lerner Room on the 3rd floor of the Hirshhorn Museum.
RSVP here
(limited seats - sold out!).