ITP Thesis Archive 2019
ITP Thesis Archive 2019
https://itp.nyu.edu/thesis2019/
The project is an archival website for thesis projects by 107 masters students at New York University's Interactive Telecommunications Program (NYU's ITP).
Each student's creative project is represented as a star and the stars together form a constellation to shine the night sky. The stars arranges and moves autonomously according to the similarity between projects. The similarity is calculated based on the data using algorithms. The placements and movements of the stars are decided in real-time and no two constellations are the same.
The stars can be sorted by thesis topics and advisors and each project is directly accessible through students name at user's convenience.
We designed the website this way to poetically and effectively display a vast amount of projects and emphasize unique quality of each thesis project that spans over a variety of topics in art and technology.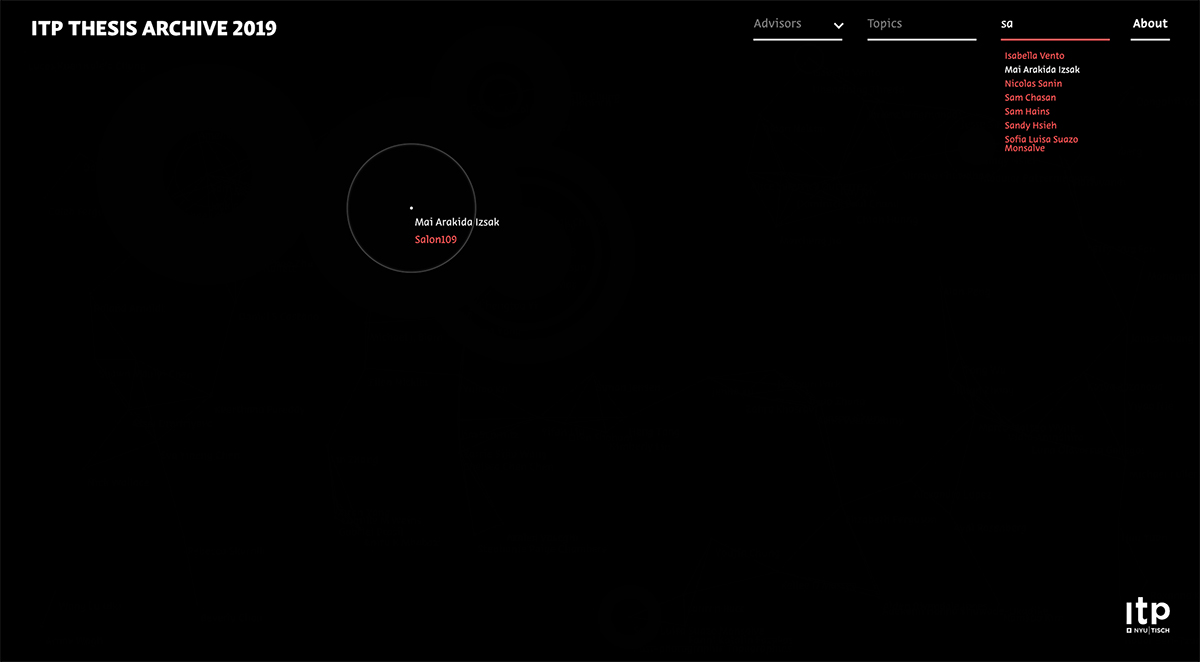 Michael Simpson and I led the design and development of this project.
Full Credit:
Nancy Hechinger, Team Leader & Poet
Michael Simpson, Development and Design
Yeseul Song, Design and Development
Dana Elkis, Production Associate, Graphic Designer
Yen-an Chen, Back-end Developer
Lenin Compres, Support